About Us
As part of the administration's RISE agenda to improve human development through access to quality education, the City Scholarships Office offers tertiary education scholarship grants to poor but deserving students of Cagayan de Oro.
A premiere Scholarship program in the country dedicated to producing scholar-leaders that are grounded, skilled, and catalysts of change in their communities.
The City Scholarships Office seeks to empower young Kagay-anons by providing scholarships to deserving students who aim to finish tertiary education.

As a Youth Formation arm, CSO aims to sustain students from admission to graduation through Academic Enhancement Programs, Leadership Development and Ladderized Formation. It seeks to form and educate next-generation leaders of the City.
To help alleviate poverty, CSO prepares scholars for employment and income-generating opportunities through Enrolment to Placement sessions. CSO also partners with local employers and institutions to accommodate alumni scholars for local employment.
The Need
The City Government's intent to alleviate the lives of every Kagay-anon family birthed the 2018 Scholarship Code, which covers a comprehensive and inclusive opportunity for deserving and qualified students regardless of culture, status, race, or political color and gives priority to those who are in the margins.
The Response
Authored by Councilor Suzette Magtajas-Daba, Chair of the Committee on Education in the City Council, together with the Members of the City Council, approved the 2018 Scholarship Code. This milestone enabled more scholarship slots and expanded scholarship types to six categories: (1) Performance-Based Type, full scholarships for students with exceptional academic standing and leadership potential, (2) Income-based Type for average students from low-income families yet desire to finish tertiary education. These two categories are offered to SHS graduates and incoming college students. The third Type, the (3) Technical-Vocational scholarship, is provided for students who want to pursue a career in the technical-vocational field. This scholarship is directly handled by the newly opened CDO-TVI, a city-owned technical-vocational school. The fourth and fifth types of scholarships, the (4) Research Grant and (5) Graduate Studies which offer law and medical courses, are in the pipeline to be launched in 2023. The sixth Type, (6) Financial Assistance or Partial Scholarships, is open to upper-class students who perform academically and need financial subsidies.
The Program
At present, the number of scholars looms up to 8,000 in 2019. The administration of Mayor Rolando "Klarex" Uy admitted 2,000 new scholars in 2022. In 2023, 2,000 more scholars will be added including the medical and law scholars.
The Benefits
All scholars enjoy the privilege of free tuition and matriculation, and a monthly stipend. Also, scholars will go through four (4) formation levels under the Iskolar Leaders Academy (ISLA). The Academy is designed to cater to year-level appropriate interventions to help sustain students in the program.
First Year: Module S: Self- Discover
This is to allow students to discover more of their inner potentials and enable them to make a self-concept of how they want to be in the future.
Second Year: Module L: Leadership
With the believe that every scholar is a leader, this module aims to form young men and women to be future leaders in the City
Third Year: Module C: Community Engagement
This is designed to broaden the horizon of our scholars by making them see realities and propose solutions in the lens of their course of study in school.
Fourth Year: Module N: Nation- Building
Now in their fourth year, scholars are equipped with skills necessary for them to be employable at work. This is also to build patriotism and nationalism with the hope to pay forward and become catalysts of change in their own locality.
Our Partners
Partner Schools. To seal the partnership among schools, the Memorandum of Agreement was signed. This agreement is a manifestation of a strong and collaborative relationship between the City Government and the eleven (11) partner institutions, namely:
1)

PHINMA - Cagayan de Oro College
4)

Pilgrim Christian College
5)

Southern de Oro College
6)

University of Science and Technology of Southern Philippines
7)

Xavier University-Ateneo de Cagayan
9)

Liceo de Cagayan University
10)

Vineyard International Polytechnic College***
11)

Golden Heritage Polytechnic College***
***to be partnered in 2023
The signing is witnessed by the members of the City Scholarship Board, The City Vice Mayor and the City Council Members, The City Executive Department Heads, and other significant guests.
Center for Educational Measurement, Inc. (CEM). A testing services and assessment needs provider of private and public sectors of education in the Philippines. It partners in administering the standardized qualifying examinations of the City Scholarships Program to screen applicants applying for the grant.
Cru PH. With its mission to be a major catalyst in developing Christ-centered multiplying disciples to strategically fulfill the Great Commission for transformation, Cru PH partners the program in formation activities and initiatives such as retreats to support holistic formation of the city scholars.
Pinas Forward. A nation-building movement that engages communities in empowering our young generation. Pinas Forward organizes fora, talks, and camps for youth empowerment, transformational leadership and nationalism.
Smart Communications. A telecommunications and digital services provider based in the Philippines. It partners in providing communication services such as mobile load, internet, modem, pocket Wi-Fi to the city scholars through donations, prizes, freebies, in the program-implemented activities.
Samsung. An information technology company, consumer electronics maker and chipmaker. It partners in providing communication devices and services such as cell phones, tablets, powerbanks as freebies and/or technology support.
The City Government of Cagayan de Oro through the City Scholarships Office continues to unfold new horizons for the scholars; it is hoped that year after year, we can, step by step, BUILD DREAMS, ONE SCHOLAR AT A TIME.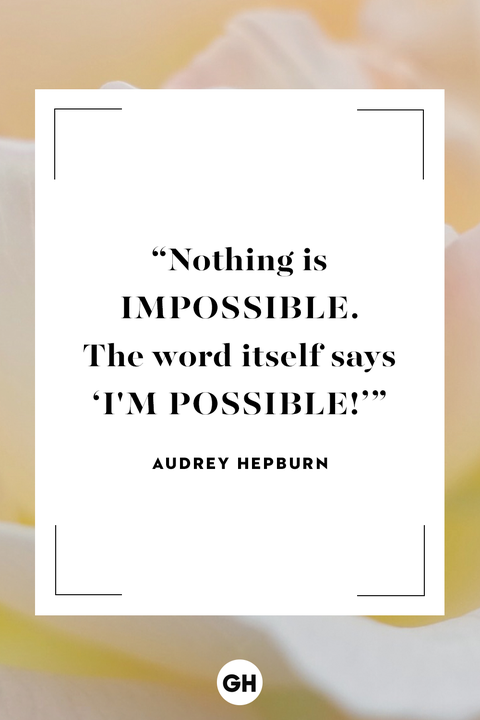 CALENDAR OF EVENTS
January 2020

Sun
Mon
Tue
Wed
Thu
Fri
Sat
1
2
3
4
5
6
7
8
9
10
11
12
13
14
15
16
17
18
19
20
21
22
23
24
25
26
27
28
29
30
31